We offer a holistic, NON-PHARMACEUTICAL approach to relieve your allergy symptoms.
Looking for a holistic, NON-PHARMACEUTICAL approach to your health issues?
From Dependence to Independence Naturally®
Can't Figure Out
the Solution to Your
Health Problems?
Call (707) 527-7710 to Schedule a FREE CONSULTATION
Call (707) 527-7710 to Schedule a FREE CONSULTATION
Dr. Cindy Zafis, DC has been helping patients with natural therapies for allergy relief and other symptoms since 1995.  She has taken classes in NAET, BioSet, and Applied Kinesiology to help support and balance the nervous system.  These approaches are gentle, non-invasive approaches.  Nutritional therapy and gentle spinal care are used. These are holistic therapies that work together to balance the nervous system.
Our Exclusive
Brain Formula
Our exclusive Brain Formula, an encapsulated whole food, provides high-quality nutritional support for a busy, hectic lifestyle. It can help ease occasional worrying or overwhelming temporary anxiety due to stressful life events and situations. It also helps reduce irritability and nervous agitation so you can operate at a higher level of function and performance.
#1 Hidden Chemical in Your Foods & Its Effects – A 3-Step Easy System
The chemicals in foods are affecting our bodies more and more. Unfortunately, this is still not generally known by our health care system. Take our online course in the comfort of your own home and learn where the number one chemical is in your foods, what symptoms they may cause, and more with this at-home course.  
"I have struggled with food allergies and food sensitivities for some time now and a friend recommeded Dr. Zafis. Going to her has been amazing. She has helped me with my food issues and my seasonal allergies. I feel better, I can breath better, I have more energy, and I can eat the foods I want again. I highly recommend Dr. Zafis. I think everyone should see her!"
As the season moves from summer into fall in Sonoma County, many people notice they are coughing, getting sinusitis, or having other allergy symptoms.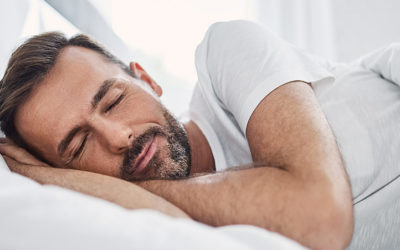 Sleeping pills can be very addictive, so it is important to fall asleep naturally without medications. Here are 3 tips that may help you fall asleep naturally.
In the last 2 years the clinic has treated many patients with foot and hand pain with great success. I check and treat several different factors when looking at feet and hand pain.
THE CONTENT PROVIDED IN THIS WEBSITE IS NOT MEDICAL or THERAPEUTIC ADVICE: You understand that this website is NOT provided for purposes of consulting, evaluation, treatment, instruction, diagnosis, prognosis or professional services of any kind. You understand that the content of this website is not intended to apply to any specific individual, specific condition or specific clinical situation. You understand that the content of this website is not a substitute for the advice of a qualified, state-licensed and practicing professional. You understand that all content in this website is provided as general information only and is not intended to provide specific advice, including but not limited to medical advice, nor is the content of this website to be relied upon as such.